Felix Philipp Lutz: The Götterdämmerung of the Nation Brand: German Identity After 30 Years of Unification.
Neue Veröffentlichung zum Thema Marke, Aufsatz im Sammelband: "The Legacy and Impact of German Unification. The Elusive Dream of Flourishing Landscapes."
Hrsg.: John Robertson (Texas A&M) & Michael Oswald (University of Passau/Free University of Berlin),
Verlag Palgrave Macmillan, 2022, pp.267-293.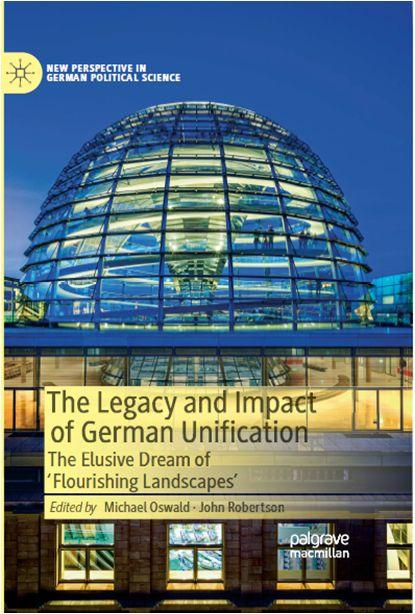 Abstract: Can a country, a nation-state be a brand? Does it make sense to apply a business concept to explore and evaluate the development of Germany in 30 years as a unified nation? Nations around the world are increasingly active in the cultivation of their images. Positive images attract tourists and foreign investments, help in forging international alliances and lure the best brains into a country's workforce. Each regime or government rolls out its propaganda machine to manipulate their images in an attempt to improve their reputations. The nation's brand takes shape in such images, which are not based only on facts, but rather emerge from a mixture of facts, myths, beliefs and prejudices and many other subjective impressions and experiences. Considering nations as brands helps reveal some of their core qualities. The focus here is on Germany after 30 years of unification. The analysis will look into those building blocks making up a nation brand, which can be called system software: The attitudes, opinions and meanings the German people expose toward their government, their country and their past.
Schreiben Sie uns eine Email, wenn Sie Interesse an dem Text haben: info@sophisticated-knowledge.org
oder gehen Sie direkt zu dem Text beim Verlag: https://link.springer.com/chapter/10.1007/978-3-030-97154-0_10
---
Aufsatz über die Anwendung neurosemantischer Positionierung in der Kommunikationsberatung
Felix Philipp Lutz, Neurosemantik – Emotionen und Sprache in der Kommunikationsberatung, in: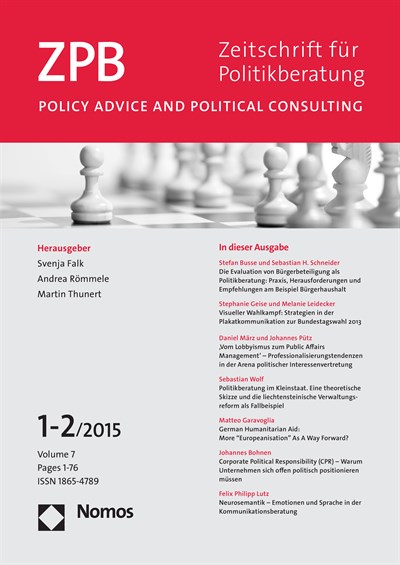 ZPB Zeitschrift für Politikberatung, Seite 63 – 68 ZPB, Jahrgang 7 (2015), Heft 1-2, ISSN print: 1865-4789, ISSN online: 1865-4789, DOI: 10.5771/1865-4789-2015-1-2-63
ABSTRACT
Neurosemantische Karten helfen, Sprache und damit Emotionen zu navigieren. Sprache aktiviert Neurotransmitter im Körper und ruft dadurch spezifische affektive Reaktionen und Emotionen hervor. Diese Reaktionen stellen evolutionsbiologisch sehr alte Verhaltens- und Bewertungsmuster dar. Neurosemantik nutzt das Wissen über diese Verknüpfungen und kann so die emotionale Wirkung von Sprache auf neue Weise besser erklären. Die Neurosemantik erlaubt zielgruppengerechtere und wirkungsvollere Kommunikationsberatung. So kann Barack Obamas Wiederwahl 2012 auch mit der Optimierung von emotionaler Sprache und Inhalten im Wahlkampf erklärt werden. Damit gelang es ihm, breitere Bevölkerungskreise anzusprechen, zum Urnengang zu motivieren und sich für den Amtsinhaber zu entscheiden.
https://www.nomos-elibrary.de/10.5771/1865-4789-2015-1-2-63/neurosemantik-emotionen-und-sprache-in-der-kommunikationsberatung-jahrgang-7-2015-heft-1-2?page=1
---
Publikation: Predicting the President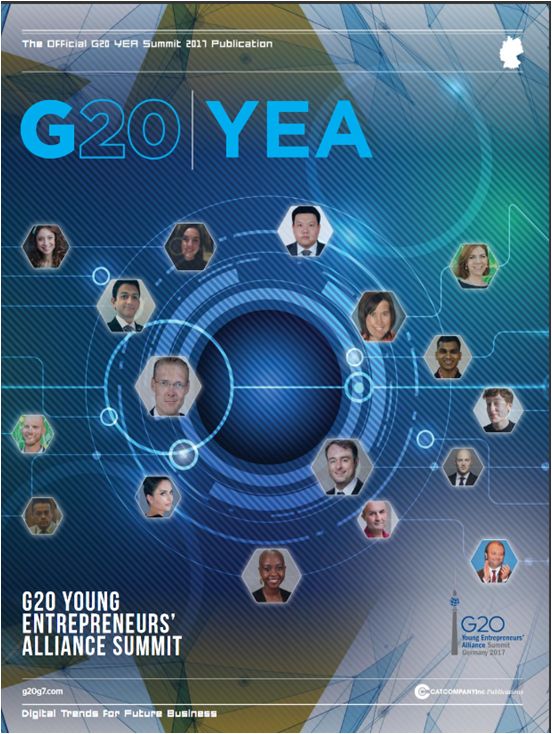 Philipp Kardinahl: Predicting The President: The Hidden Power of Language and Emotions, in: The G20 Young Entrepreneurs`Alliance Summit, The Official G20 Year Summit 2017 Publication
ABSTRACT
Philipp Kardinahl beschreibt die Analysen, die den Wahlsieg von Donald Trump in den USA vorhersagen konnten. Donald Trump hatte entgegen der allgemeinen Wahrnehmung genau die emotionalen Bedürfnisse von spezifischen Gruppen in den USA angesprochen, die ihm einen knappen Wahlsieg bei den Präsidentschaftswahlen 2016 ermöglichten.
Hier geht es zur Veröffentlichung: issuu.com/g20magazine/docs/01_96_gyea_singles_chris
---
Felix Philipp Lutz, Trends und Marketing im Luxussegment, in: Thesen zur Zukunft des Marketings, hrsg. v. Marketing Club Mainz-Wiesbaden, Wiesbaden 2016, S. 161-169.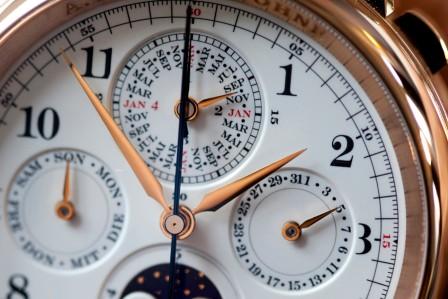 ABSTRACT
Die Umsätze im Bereich der Luxusgüter sind in den vergangenen Jahrzehnten stetig gestiegen. Allein zwischen den Jahren 2003 und 2015 verdoppelte sich der Umsatz auf ca. 250 Mrd Euro weltweit, mit weiterhin steigender Tendenz. Diese Zahl beinhaltet allerdings noch nicht die Verkäufe von Luxusautomobilen wie Ferrari, Porsche, Rolls Royce, von Möbeln, Kunst, Luxusimmobilien und Yachten. Dann addiert sich der Umsatz auf weit über eine Billion Euro. In Deutschland werden in diesen Segmenten ca. 5% vom Gesamtvolumen des weltweiten Marktes umgesetzt. Aber auch die Luxusgüterbranche ist in einem permanenten Umbruch begriffen. Das einfache Übertragen von Marketing- und Kommunikationslösungen aus anderen Segmenten und Branchen reicht nicht aus, um die Klientel der Bestverdiener zu überzeugen.
https://www.mc-mainz-wiesbaden.de/home/zukunft-des-marketings-buch
---
Just Released: MAD MEN. Art Edition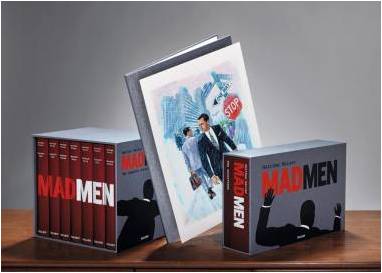 Der Taschen Verlag feiert mit einer opulenten Ausgabe die amerikanische Fernsehserie Mad Men. Zitat Webseite des Taschen Verlags: "Dieses Buch ist TASCHENs Hommage an das Ereignis Mad Men. Band 1 zeichnet die sieben Staffeln der Serie anhand von chronologisch angeordneten Filmstills und Drehbuchauszügen zu den Schlüsselszenen nach. Band 2 bietet eine Fülle an Informationen aus der Welt hinter den Kulissen in Form von Fotos von den Dreharbeiten, Anekdoten rund um die Produktion, Kostümentwürfen, Notizen aus dem "Writers' Room" sowie ausführlichen Interviews mit dem Schöpfer der Serie, Matthew Weiner," und vielen anderen. Matthew Weiner.
Wir feiern damit Ben Colarossi, unseren "Mad Man" von sophisticated knowledge, der nach Aussage der New York Times der originale Mad Man von New York City ist.
Mad Men. Art Edition A (Script Edition) Edition von 500 Exemplaren + 50 APs Matthew Weiner 2 leinengebundene Hardcover-Bände im Schuber, 36 x 22,5 cm, 1.040 Seiten; die vollständigen Mad-Men-Drehbücher der Staffeln 1-7 in 7 Bänden im Schuber, Halbleinen, 20,3 x 25,4 cm, 3.936 Seiten; signierter Print von Brian Sanders, 27,7 x 40 cm, Papiergröße 32 x 45 cm. ISBN 978-3-8365-3871-8 Ausgabe: Englisch <
---
E-BOOK Review / EBOOK on "Neuromarketing and the Superbowl by Felix Philipp Lutz
Read the original text of review from website:
"Last Sunday (2nd of February) took place the most important event brand in American sports history: Super Bowl. Exceeding 100 million American viewers and more than 200 worldwide, it promises a show consisting of a football game between two best teams, remarkable commercials, entertainment and a bond, as it makes people meet and spend time together. It is estimated that a third of Super Bowl viewers watch merely to see the commercials, so advertisers pay huge amounts of money for airtime during the game. This is why challenge is not just between the football teams, but also between the commercials of the biggest companies and the reactions they create.
With this occasion, Dr. Felix Philipp Lutz shared with us insights on how to use Super Bowl event and ads as a template for our own marketing, providing neuroscience-based facts that support his statements. Presenting the neurobiological and neuroanthropological features of branding, his e-book Branding the Nation: Neuromarketing and the Super Bowl: the Great American Pow Wow includes many advices and explores in detail this event which has become a national roundtable. Lutz couples anthropological aspects of football with new neurobiological discoveries, relating our bodies' neurotransmitters to our beliefs and behaviors. The author helps render marketers successful in any and all brands as he explains the two most important elements of branding a product or service. "Football, with its very own history and mythology is an ideal example of how a neuro-anthropological approach works," says Lutz. His eBook considers human values, patterns of behavior and, most importantly, the composite histories, myths and stories of the sport or brand. After reading this practical guide, you will get more ideas on how you can build successful brands, so enjoy it!"
Check out the review at:
http://neurorelay.com/2014/02/05/branding-nation-neuromarketing-super-bowl-book-review/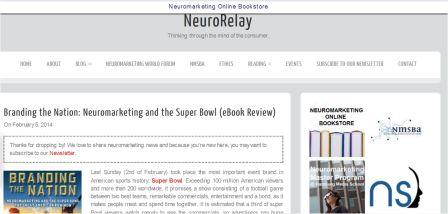 ---
EBOOK zum Thema "NEUROMARKETING AND THE SUPERBOWL. THE GREAT AMERICAN POW WOW"
Autor: Dr. Felix Philipp Lutz, mit einem Vorwort von Ben Colarossi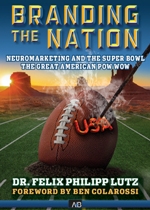 Die E-Book-Serie "BRANDIND THE NATION" beschreibt mit dem Titel NEUROMARKETING AND THE SUPERBOWL: THE GREAT AMERICAN POW WOW die Bedeutung des Superbowl für die amerikanische Kultur. Dabei wird die Rolle von Emotionen in der Werbung deutlich und die Wirkungsmacht und Reichweite der Werbung, die während der Übertragung des Spiels präsentiert wird. Die Industrie kreierte die besten, emotionalsten und aufwendigsten Werbespots für den Superbowl, obwohl die Sendezeiten dort am teuersten sind. Viele dieser Spots sind in bleibender Erinnerung, wie der Film von Budweiser nach den Anschlägen 9/11 im Februar 2002 (Pferde verneigen sich vor Ground Zero) oder der VW-Spot mit dem kleinen Darth Vader im Jahr 2011.
Der legendäre "Mad Man" (Zitat New York Times) Ben Colarossi hat das Vorwort geschrieben.
Schreiben Sie uns eine Mail, wenn sie an dem Buch Interesse haben: info@sophisticated-knowledge.org
Empfehlung bei Goodreads:
https://www.goodreads.com/book/show/22647778-branding-the-nation
---